Inkjet System
With our range of continuous ink jet (CIJ( small character coding systems, there is a choice for every application. From high to very high speeds, font sizes from 0.6 to 12 mm and up to eight lines of print.
Enquiry about Inkjet System
Specifications
User-friendly message creation, connection to networking software, and "no-code-no-run" are all available options Videojet CIJ small character printers may be grouped into different categories:
·         High performance for 24 hour operation
·         Mid-range for daily start/stop operation
·         Basic, reliable operation for occasional use
·         Special printers, e.g. for printing on dark surfaces
·         Graphics, for addressing applications
Related products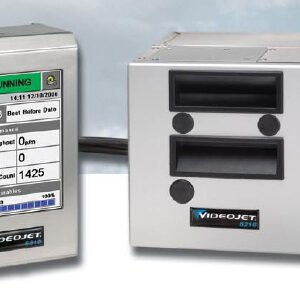 The Videojet® 6210 Thermal Transfer Overprinter offers a proven and cost-effective solution for users ready to migrate to a digital solution from a non-digital solution such as hot stamp or roller coders. The Videojet 6210 delivers maximum reliability and efficiency for marking variable, high resolution images on flexible packaging and labels — at an affordable price.