Plastic Box Strapping Rolls
The role of tapes plays an important role in the packaging industry. They are mainly used to tie or connect crates or boxes during transportation to transport your products smoothly and without damage. At Vibgyor International we offer unprocessed and recycled packaging pulleys to meet your needs.
Our packing pulleys have high tensile strength and durability. They provide an extra layer of security for your shipments and offer excellent value for money. Available in a variety of sizes, these durable rolls help keep your box in shape for excellent shipping quality.
Types of Plastic Box Strapping Rolls
At Vibgyor International we have different and unique plastic box strapping rolls for your different purposes. Semi-pure PP strapping rolls are made of raw polymer and have the high tensile strength to keep your package safe. Compatible with semi-automatic strapping rolls. PET Strapping Green Roll is a recycled roll durable in all weather conditions and suitable for all types of ribbon machines. We also have fully automatic strap rolls to match if you have smaller shipping equipment. All of our packing strapping rolls are corrosion-resistant and strong enough to protect your packing even on long trips across the country.
Order online from the largest strapping rolls supplier
Vibgyor International is a leading brand in packaging supplies and the largest box strapping rolls manufacturer for all your e-commerce, logistics and all industrial supply needs.
List of Plastic Box Strapping Rolls
---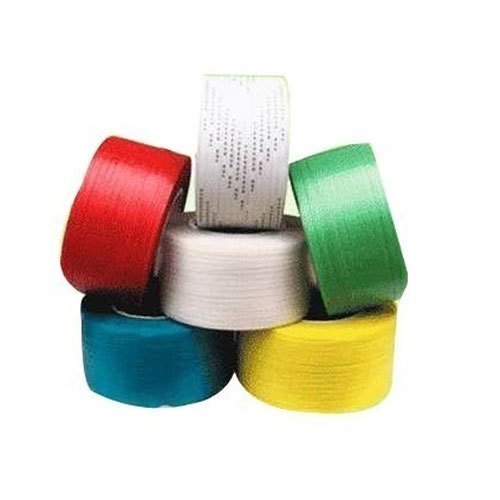 Fully Automatic Strap Rolls
-For packaged goods up to 50Kg in weight
-For packages, loose bundles, newspapers and magazines
-Extra security for valuable goods
-Safe transport of fragile goods
Semi-Automatic Strap Rolls
The VIPL PP Strap is perfectly designed for light packaged goods of up to 50Kg weight. It is also offered with additional features like individual color. Low camber and stringent quality control will ensure the reliable securing of your products. VIPL PP Strap is available in widths of 5-15 mm, in thicknesses from 0.5 up to 0.7 mm.